Sign up to receive eSample Ballots
Follow these 4 easy steps to receive a paperless voter guide:
Items you will need to sign-up:
Your California driver license or identification card number
Last 4 digits of your Social Security Number
Step 1:
To help you get started, read these instructions and then click on the link at the bottom of the page.

Step 2:
On the Welcome! page, enter your required personal information, click on: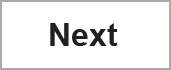 Step 3:
On the My Voter Status page, scroll down to County Voter Information Guide, then select:


Step 4:
Under Electronic Notification by Email, enter a valid email address and confirm: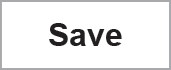 It's that easy! Go to the Secretary of State's website and get started. Click this link »
Now wait until the next election to receive your paperless guide. Remember, you can change your selection at any time on the same Secretary of State My Voter Status webpage.