Be A Poll Worker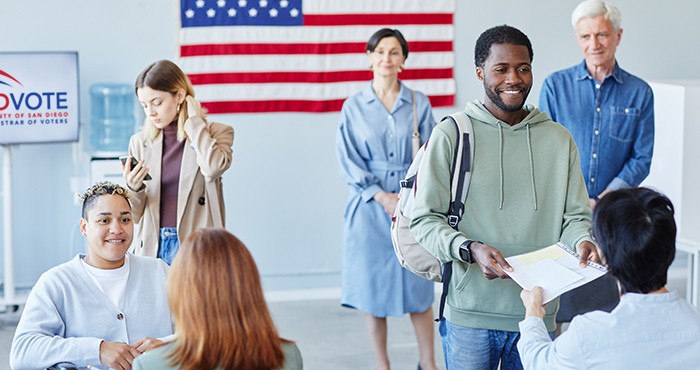 We need you!
Be a poll worker and be part of American democracy in action. Each election, we recruit thousands of poll workers. As a new or returning poll worker you will receive training and materials to make sure you are confident and ready to help voters on Election Day. See FAQs
Who can be a poll worker? You must:
Be a U.S. citizen and registered to vote in California or lawfully admitted for permanent residence in the United States
Be at least 18 years old 
Speak, read, and write English 
Complete the required two-day (consecutive) in-person training
Be available up to eleven days during the two weeks leading up to Election Day
Have reliable transportation to and from your assigned vote center each day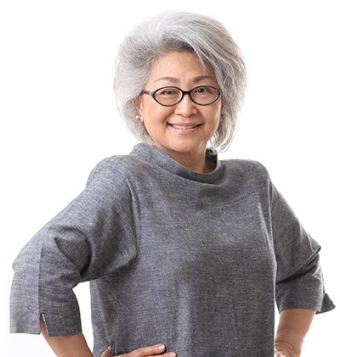 We need bilingual poll workers!
San Diego County embraces our diversity and provides language assistance to voters in the following languages: 

Arabic

Chinese
Filipino
Japanese
Korean
Laotian
Persian
Somali
Spanish

Vietnamese
Learn about our special poll worker programs:
San Diego County Employee Program: Current San Diego County Employees may work with the approval of the employee's appointed authority. Application »   FAQ »

High School Student Program 2024 elections coming soon 
California State Employee Program may work with the approval of the employee's appointed authority. Application »
What do poll workers do?
Complete mandatory training
Assist in the set-up, close and clean-up of the vote center prior to and on Election Day
Understand concepts, election procedures and equipment to accurately assist voters
Communicate effectively with public, staff and management
Provide excellent service to a diverse voter population
Receive an hourly wage based on position (Precinct Inspector $17.61) (Technical Inspector $16.00)
Work as a collective team to perform other duties as assigned to ensure all voters and visitors have a positive voting experience
Handle and resolve difficult situations in a positive manner using good judgement and accuracy
How much time does it take?
Poll Workers must complete two consecutive days of in-person training
One day of voting location set-up
Up to eleven days of serving voters at a voting location; eight-hour days Saturday, Sunday and Monday before the Election, and 6:30 am to 9 pm on Election Day
Additionally, one day of closing the vote center may be required
On Election Day, what if I forget something I learned at the training?
Your fellow poll workers are crossed trained and therefore can serve as resources
You will be provided with a poll worker manual with step-by-step checklists which can serve as an easy reference and outlines the duties and procedures for Election Day scenarios
You can call our poll worker hotline – staffed by experts – before and during Election Day
Where do the poll workers work?
There will be hundreds of vote centers across San Diego County. Click on the red APPLY NOW link above to apply to serve as a poll worker.
Registrar of Voters Contact Information:
ROV Poll Worker Recruitment Department, 5600 Overland Ave., Suite 100, San Diego, CA 92123
Fax 858-505-7299
Telephone (858) 565-5800
Submitting a poll worker application does not guarantee a position.
The Registrar of Voters reserves the right to revise assignments as needed.
What skills are needed to be a poll worker?
Ability to remain non-political at all times
Ability to work well within a diverse team
Ability to understand important details and accurately follow procedures
Provide excellent customer service to a diverse population
Willingness to follow instructions
Demonstrate flexibility and positive attitude
Commitment and willingness to help
Communicate effectively with staff, public, and management
Ability to handle and resolve difficult situations in a positive manner
Exhibit keen attention to detail