Vote By Mail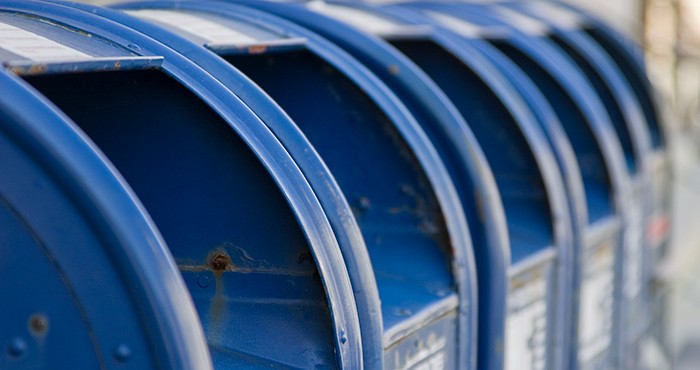 PERMANENTLY VOTE BY MAIL
A convenient way to vote, all voters have the opportunity to permanently vote by mail. By signing up, you will automatically receive a mail ballot each time there is an election within your precinct. 
To sign up, please click on the following link: Permanent Mail Ballot Application. 
VOTE BY MAIL - ONE TIME REQUEST
If you wish to vote by mail but do not wish to be a permanent mail ballot voter, you can submit an application specific to the election you wish to vote. The request must be received by our office no later than 7 days prior to each election. 
To request a mail ballot for an upcoming Election, please click HERE. 
Note: An application can also be found on the back cover of your sample ballot and voter information pamphlet mailed to you prior to the election. You can also write a letter providing your printed name, residence address, name and date of election, mailing address, and YOUR SIGNATURE. You can, 
Mail It: Registrar of Voters
P.O. Box 85520 
San Diego, CA 92186-5520
Fax It: (858) 505-7294
IN-PERSON VOTING
You may also come to our office located at 5600 Overland Ave, San Diego, CA 92123 and vote. In person voting begins 29 days before each election. Hours of operation are: 
Monday thru Friday 8:00 am to 5:00 pm
Election Day 7:00 am to 8:00 pm 
IMPORTANT STEPS WHEN VOTING YOUR MAIL BALLOT
You will be mailed an official mail ballot packet between the 29th day and the 7th day before the election. Your packet will include an official mail ballot, voting instructions, and an official vote by mail return envelope.
Step 1 Mark your choices on your vote by mail ballot as provided in the instructions
Step 2 Place your voted ballot in the official envelope and seal it.
Step 3 Place the proper postage and SIGN and DATE the outside of the return envelope.
IMPORTANT:  If you did not sign your mail ballot return envelope, you may use the MAILBALLOT SIGNATURE FORM to ensure your Vote-By-Mail ballot is eligible to be counted.  Please follow the instruction on the form.
Click on the following link for the: Mail Ballot Signature Form
Note: If you do not sign your name, your ballot will not be counted. Your signature must match the signature on your registration form
RETURNING YOUR MAIL BALLOT
Our office must be in receipt of your mail ballot no later than 8PM on Election Day, or your return envelope must be postmarked on or before Election Day and received by the Registrar of Voters no later than the Friday after Election Day.   There are two ways to return your voted mail ballot. 
By Mail: You may return your voted ballot through the U.S. Post Office. Be sure to place the proper postage on the envelope. 
Drop Off: You may drop off your voted ballot at the Office of the Registrar of Voters during normal business hours 8:00 am to 5:00 pm Monday thru Friday or a designated ballot drop-off site in San Diego County.
On Election Day, you may also return your voted ballot to any polling place or at the Office of the Registrar of Voters from 7:00 am to 8:00 pm.
If you need language assistance in Spanish, Filipino, Vietnamese or Chinese, please contact us at (858) 565- 5800.